How to find

Dr. William Duncan Silkworth

and his beloved wife,

Antoinette B. Silkworth

Final Resting Place
---
Of all the persons involved in the history of Alcoholics Anonymous, "The Little Doctor Who Loved Drunks" is my favorite!
His "opinion" assured me that I wasn't just a sinful, rotten, no-good person. I have a disease.
Here is the information to find Doctor Silkworth and his wife's resting place:
The following information below will guide you to Doctor William Duncan, M.D., and his beloved wife, Antoinette B. Silkworth's final resting place..
DR. WILLIAM DUNCAN SILKWORTH'S GRAVESITE
Our beloved Dr. Silkworth is buried in Glenwood Cemetery, West Long Branch, NJ.
Here are some suggestions to find his gravesite:
1. You can Google "Glenwood Cemetery West Long Branch New Jersey" – There is no numerical address but it is easy to find. The cemetery is located at the intersection of Route 36 and Monmouth Road.
2. Upon entering Glenwood Cemetery, make an immediate left and make your way up the hill.
3. Just before you reach the top of the hill, you will see three roads in front of you (a road that goes "straight", a road that goes "straight and to the right", and a road that makes a "hard right"
4. Take the "hard right"
5. On your left, you will see a set of marble steps, followed by a second set of marble steps. Stop at the second set of steps.
6. Now, look to your right and you will see a large headstone with the last name of "BENNETT" (see photo below)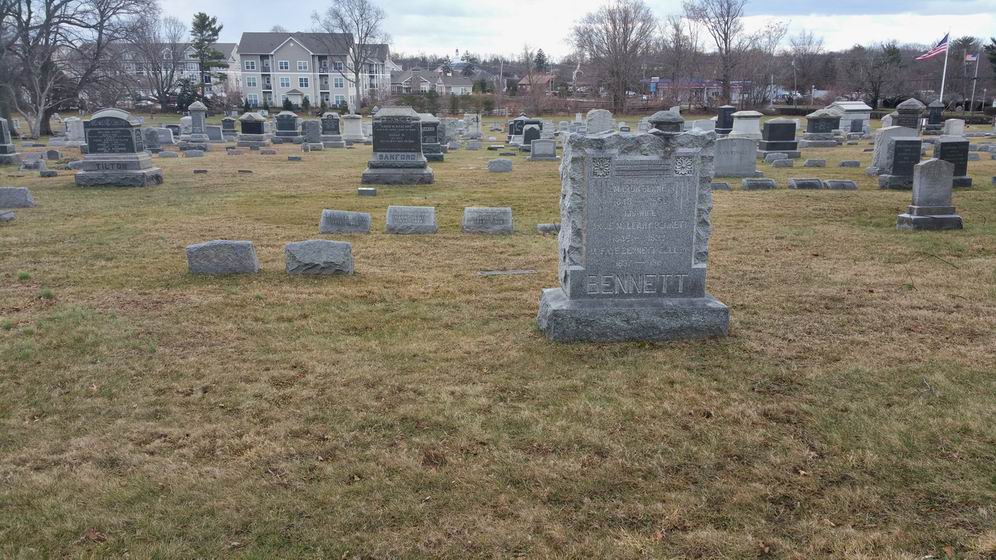 7. Dr. William Duncan Silkworth's headstone can be seen in the above photo: To the LEFT and BEHIND the large BENNETT headstone are the backs of two headstones.
8. The one on the left is our beloved Doctor William Duncan Silkworth, M.D., and on the right that of his beloved wife, Antoinette B. Silkworth.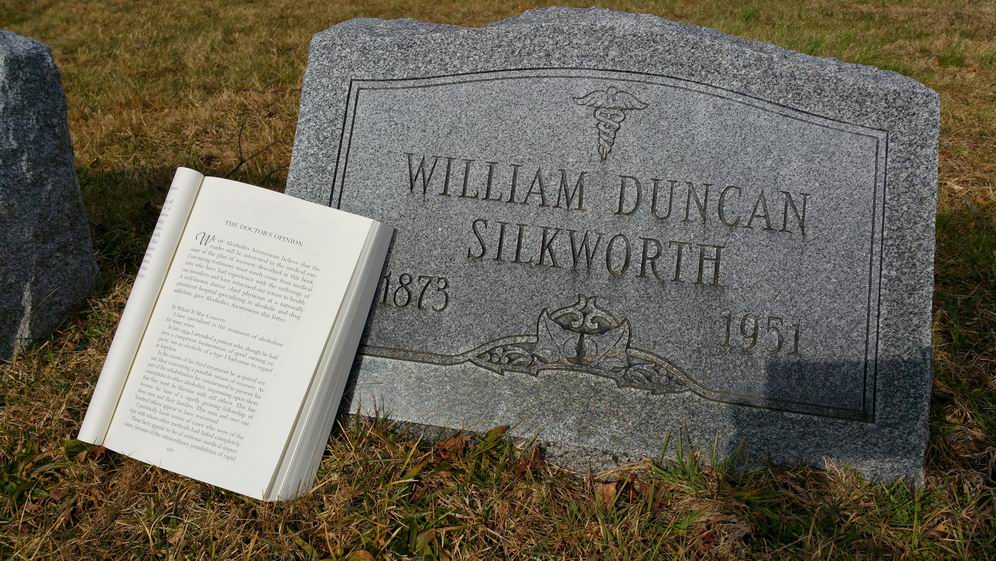 Respectfully Submitted by
Eric B.
Philadelphia, PA